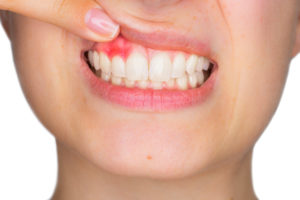 Have you ever noticed your gums bleeding when you brush your teeth? This is a common sign of gum disease, which affects half of all American adults aged 30 and over, according to the Centers for Disease Control (CDC). While gum disease is clearly a serious oral health issue, new research suggests the disease could negatively affect the brain as well. Want to know more? A dentist in Chittenango explains the link between gum disease and Alzheimer's below.
What is Gum Disease?
Gum disease, also known as periodontal disease, is a common condition caused by the bacteria in plaque. Infected gums become swollen, sore and may bleed when brushing or flossing. If gum disease is left untreated and allowed to progress to advanced stages, it can lead to serious dental problems – and even tooth loss.
Common symptoms of gum disease include:
Bleeding gums, especially when brushing
Swollen and tender gums
Discolored gums
Receding gums
Persistent bad breath, even after brushing
Loose teeth
The Link Between Gum Disease and Alzheimer's
Recent research published in January 2019 has revealed a startling link between gum disease and Alzheimer's, a common form of dementia that affects nearly 6 million Americans.
The symptoms of Alzheimer's, which is most often diagnosed in individuals over the age of 65, include:
Short-term memory loss
Challenges in planning or solving problems
Confusion with time or place
New problems with words when speaking or writing
Mood or personality changes
Research teams at several universities and a pharmaceutical firm have worked together to uncover evidence that suggests P. gingivalis, the main bacterium involved in gum disease, can inflame the regions of the brain affected by Alzheimer's.
The researchers believe that P. gingivalis and other oral bacteria enter the bloodstream through the gums when they are inflamed due to gum disease, and thereby reach the brain and other vital organs. Their research results also suggest that the bacteria may worsen symptoms of Alzheimer's disease.
4 Steps to Prevent Gum Disease
The findings described above underline the importance of practicing good oral hygiene at home and regularly visiting a dentist in Chittenango.
If caught in the early stages, gum disease usually can be successfully treated. However, by following a few simple habits and routines, you can help prevent your gums from becoming infected in the first place.
Follow these 4 steps to prevent gum disease:
Thoroughly brush your teeth twice a day for a full two minutes each time. Be sure to brush all sides of your teeth, including the inside, outside and chewing surfaces.
Floss or clean between your teeth once per day.
Eat a balanced diet low in acidic and sugary foods and drinks; avoid snacking throughout the day.
Visit a dentist every six months for a routine oral exam.
The mouth is the window to your overall health. Talk to a dentist in Chittenango today for more information about how to maintain healthy teeth and gums.
About the Author
With well over a decade of experience, Dr. Ahmed Badawy understands the important role healthy gums play in a person's oral and overall health. For this reason, he offers antibiotic therapy and scaling and root planing treatment to help patients overcome gum disease. To learn more about gum disease prevention and treatment, visit the Chittenango Family Dental website, call Dr. Barawy at 315-687-3386 or search online for a "dentist near me".