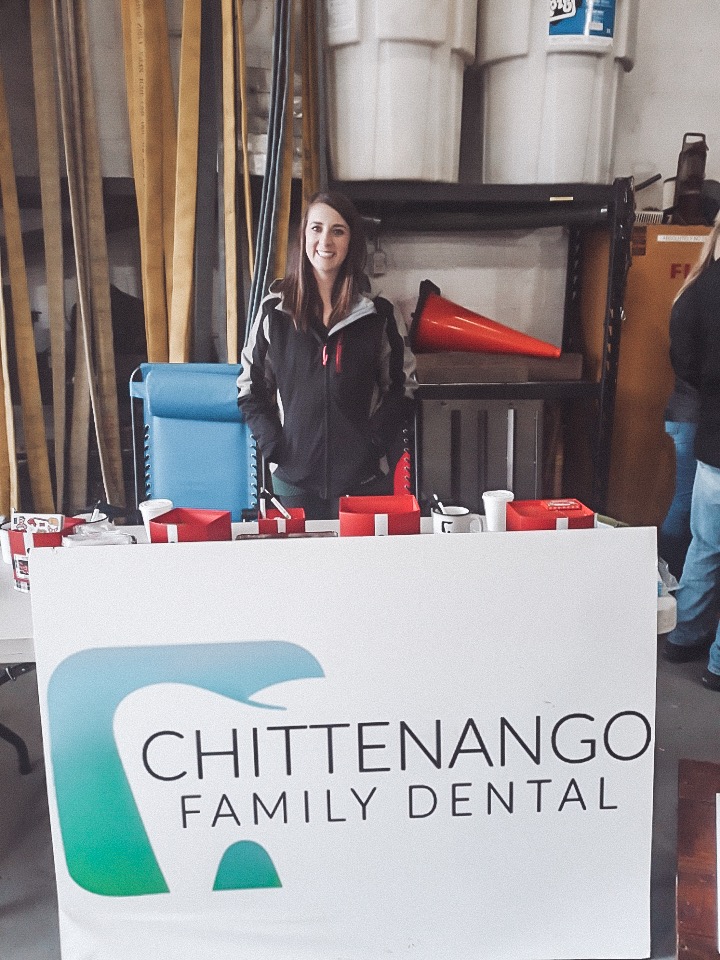 The holidays are one of Chittenango Family Dental's favorite times of the year, not just because of the beautiful decorations around town, but because of all the friendly faces we get to see during the annual tree lighting event. As our neighbors enjoyed sleigh rides, visits with Santa, hot cocoa, and other fun activities, we were incredibly proud to be a part of the festivities and our community. Below, you'll learn how we participated in the event and hope that you'll join us again next year!
What is the Chittenango Tree Lighting Event?
Every year, Chittenango hosts an event to get the community excited about the holiday season. Not only do Santa and Mrs. Claus join the fun, but the Chittenango Middle School Choir and Wood Winds Ensembles play music for everyone in attendance. There's also free cocoa and cookies for everyone to enjoy, face painting for the kids, and winter crafts in the fire barn for those who want to make something to take home to the family. The First Presbyterian Church music group also sings Christmas songs.
Additionally, attendees could enjoy winter carnival games, horse drawn sleigh rides, and refreshments in Dr. West Park. If you had a child who was a toddler or in preschool, they could be entered to win a free bike through the raffle! Even the Fire Department and Police Department could get in on the fun through their Chili Cook-Off! When all as said and done, the tree would be lighted and the festivities would end, marking another successful event in Chittenango.
How Did Chittenango Family Dental Participate?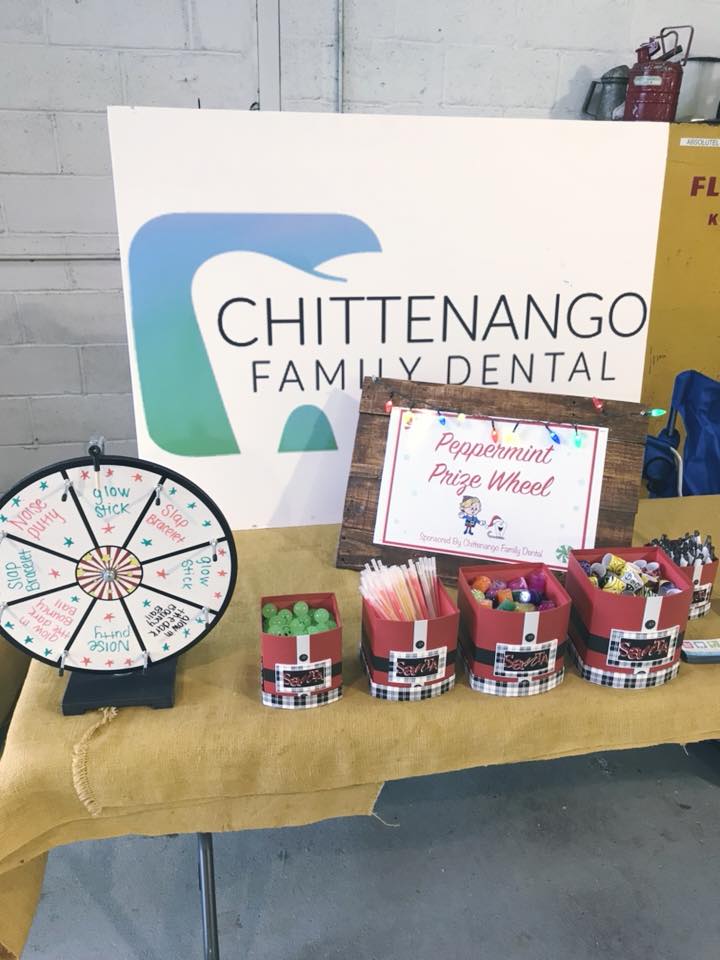 With so much to do, you might be wondering what Chittenango Family Dental's role was in all of this. Upon arriving, our team set up a table complete with a "peppermint prize wheel" to win all sorts of fun prizes from our office! Kids could win glow-in-the-dark bouncy balls, glowsticks, slap bracelets and noise putty! We're very happy to be a part of the tree lighting ceremony and can't wait to join again next year.
A Chance to Give Back to Those in Need
With any event that the practice joins, we want to make sure that it's working to help the community in some way as well. That's why when we learned that the event organizers planned to accept donations of canned and non-perishable food at their information booth, we got even more excited to get involved!
Being a dental practice doesn't only mean providing dental care to our friendly neighbors. It also means being an active part of events local to the area, especially when they involve giving back in ways that truly matter.
If you haven't scheduled your next dental appointment yet, we hope you'll choose us as your new dental home!
About the Author
Dr. Ahmed Badawy is always happy to participate in community events that bring everyone together, especially when they are for a good cause. Him and his team enjoy giving away fun prizes to kids, getting to know our neighbors outside of the practice, and spreading a little holiday cheer! If you're ready to schedule your next appointment with our office, you can contact us through our website.